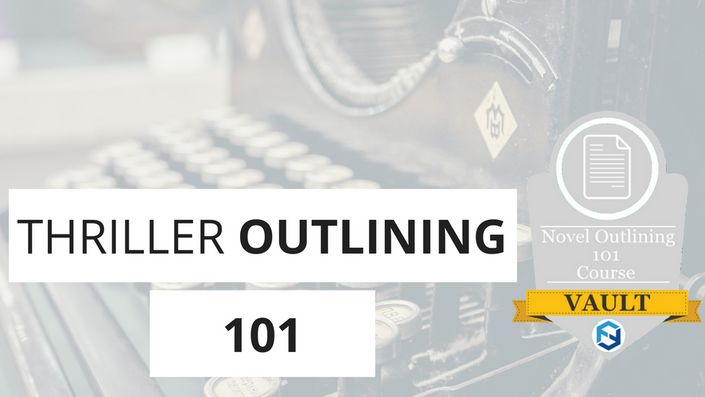 Thriller Outlining 101
Outline a Complete Thriller Novel Using Story Structure
Ever wondered how best selling authors keep readers interested? I did too. Then I found part of the answer. Besides being words-smiths, they stick to story structure like fleas on a dog.
Really, I've broken down a couple dozen best-selling thrillers in the last couple of years and I see the same thing over and over. Perfectly placed milestones and plot twists. I'd say it's almost no fun reading thriller these days because I can tell you who killed who by the end of the set-up, but the truth is, there is still so much more we can do as writer's, I'm drawn to it.
But it wasn't always this way. I struggled when I first started studying structure and outlining. I had no idea there was so much effort put into stories. I thought writers just came up with a great idea and knocked it out. Boy, was I wrong, and I'm glad I was because after you understand how to structure and outline a thriller correctly, writing can be one of the most personally rewarding arts to be involved in (even for new writers). That isn't to say there isn't a long learning curve. There is, and I don't think writers ever really stop learning, but the beginning can be daunting, to say the least.
That's why I created FictionFormula.com and courses like this. You shouldn't have to struggle like I did to outline a great novel. It took me years to get where I'm at. Now, maybe I'm a slow learner, who knows, but I put a lot of time every day into learning more and more about outlining and story structure, I feel confident I can teach you how to outline your own thriller and do it right.
Thriller Outlining 101 will walk you step by step through the entire process of outlining your novel using the proper story structure, when you're done you'll be amazed at what you've learned.
With high-quality video's and examples along the way, you'll begin to understand the ins and outs of outlining in no time, so you can start writing that thriller novel and build your career as a published author.
Your audience is waiting to hear from you.
Hi, I'm Mike Dickson
I'm a story structure and outlining geek. Here's how I can help you.
I've been studying story structure and novel outlining relentlessly since 2007 and have taught over 18,000 other writers the basics of story structure and outlining. But I haven't stopped there! I spent over a year creating and building the mother of all thriller genre websites dedicated to story structure and outlining called FictionFormula.com.
Throughout the creation of building, interviewing, reading, and studying story structure and outlining to launch Fiction Formula I've learned a lot about what will give a beginner writer the edge out of the gates to get them writing fiction as quickly as possible. You see, there is a ton to learn before a writer can even begin writing. Trust me. I've been down this path, and if you don't know or aren't sure about the correct way to build out a story, you're nowhere near ready to sit down and write one. That is without wasting your time with extensive editing later.
That's why I created Thriller Outlining 101, to help beginners skip as much of the learning curve as possible so you can understand how to outline right from the start.
Thriller Outlining 101 gives you everything you need to outline your novel including my personal help, a complete breakdown of the four parts of story structure and seven milestones, plus a comprehensive analysis of a 1990's thriller movie, so you can see how story is broken down at every stage.
Course Information
Here's what's included with Thriller Outlining 101.
Thriller Outlining 101 was built with the beginner writer in mind. If you're new to outlining or story structure and you're looking for help in understanding it correctly, this course is for you.
Work at your own pace. There are 7 distinct stages with nearly 60 minutes of in-depth content.
Clear examples for each stage. Understanding how to outline can be tough. Each video shows you where you should be focusing your attention at each stage of story.
Bonuses keep you on track. I've included a pdf handout that provides for all the questions I ask you to consider during the course. I've also added a Scrivener Thriller Template for you to keep organized and get to writing faster.
What You'll Learn
How to outline a complete thriller from beginning to end.
Across the 7 parts of story structure you'll learn about:
How to outline a thriller using the four stages of story and the seven milestones.
What each of the 4 major stages in story structure means and how your characters react and propel the story forward in each.
How to further break down each of the 4 major stages of story structure using the 7 milestones.
Specific thriller examples for each stage and milestone to help you understand through real-world models.
Who This Course is For
Writer's who want to get it right…from the start.
Thriller Outlining 101 is designed for beginner writers who want to learn from the ground up and better their chances at becoming a great fiction writer.
You're always looking to become better at what you do. You have a thirst to get it right from the start and want to take the necessary steps to learn how the pros knock out great novels time and time again. You're not just writing a novel. You're building a brand, and I'm excited to help you get started and be your first fan!
Your Instructor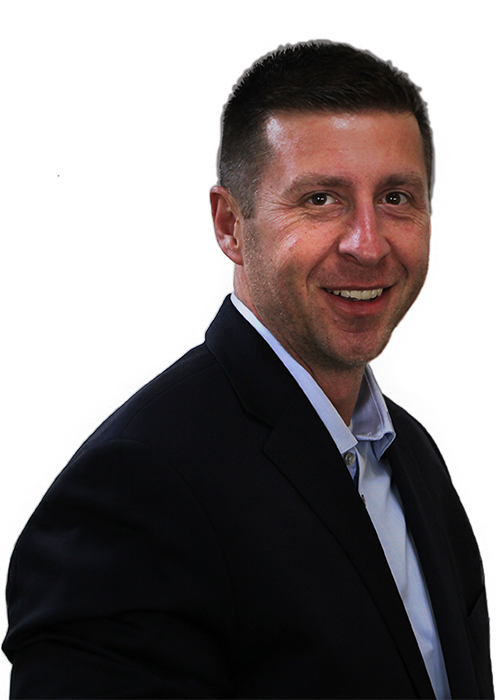 MICHAEL M DICKSON is a blogger and online instructor teaching new and aspiring writers how to structure and outline their thriller novels and short stories.

MICHAEL M DICKSON lives in Minnesota.
Course Curriculum
Start here
Available in days
days after you enroll
Outlining to Part Story Structure
Available in days
days after you enroll
Frequently Asked Questions
When does the course start and finish?
The course starts now and never ends! It is a completely self-paced online course - you decide when you start and when you finish.
How long do I have access to the course?
How does lifetime access sound? After enrolling, you have unlimited access to this course for as long as you like - across any and all devices you own.
What if I am unhappy with the course?
We would never want you to be unhappy! If you are unsatisfied with your purchase, contact us in the first 30 days and we will give you a full refund.